Credit Card Service Template
Microsoft Dynamics NAV has the capability to define Payment Services to allow customers to pay invoices. NAV-X Credit Card utilizes this functionality to allow your customers to pay an invoice even though they do not want to give you their credit card information. The Credit Card Service Template is the template for the payment service related to credit card payments. Changes to the template are typically not required unless you would like to change the logo that is displayed in the page, for instance.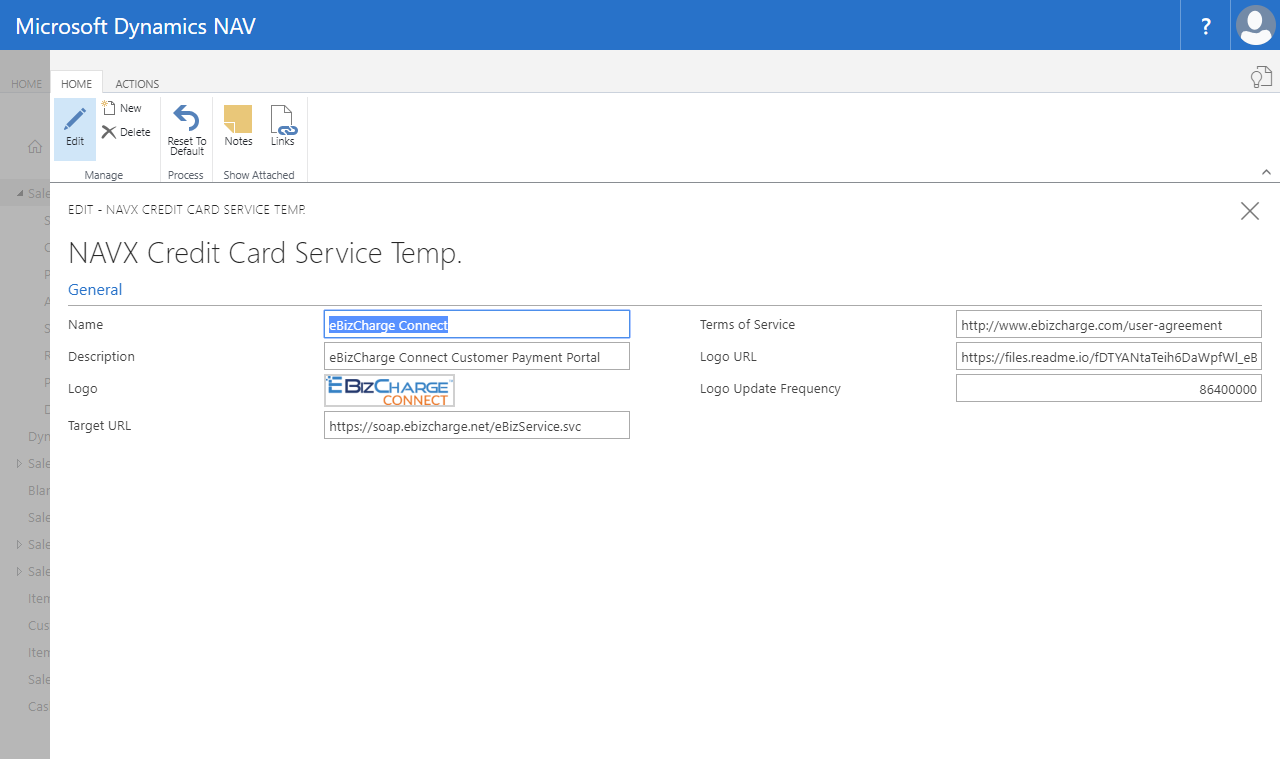 The name for this template.
The description for this template.
Displays the logo to be used.
This field contains the URL to the API end point of the payment integration. Do not change this value.
A link to the terms and conditions that are accepted by the usage of this service.
Enter the URL that contains the logo you want to show on the invoices.
Defines the interval in milliseconds to reload the logo from the Logo URL.